Heritage Builders is a residential and commercial building and Management Company with over 45 years of experience
Specializing in designing and building custom luxury homes on the East End of Long Island. Heritage Builders has projects in both Nassau and Suffolk County From new construction to home renovations our team at heritage builders is committed to
providing quality construction in a timely manner.
Heritage Builders has a highly specialized Team of subcontractors that is honest, reliable, and experts at their crafts. The Cooperative attitude amongst all our subcontractors is a distinctive feature of the HB team and truly allows for a smooth home building process.
What makes heritage builders unique:
• Honest and transparent with costs
• Realistic timeline estimates
• Personalized service with the project manager throughout the entirety of the project.
From start to finish your project manager will be managing the home build or renovation providing frequent status updates and timeline estimations. In house architect services – buyers work closely with our design team to ensure their personal style and preferences are reflected in their new home. 
Custom additions with the skills from our Master carpenters
Excellent customer service – Our project managers are always keeping buyers involved without the stress of the home building process.
Extensive knowledge on building materials and finishes.
Heritage builders prides ourselves on using only high quality material built to last. With limitless options in a custom home build or renovation, it is easy to become overwhelmed.
The HB team streamlines the decision making process by providing best choice products for the buyer in terms of functionality, quality, and personalized style.
Honesty, trust, and a Quality product are of the utmost importance at heritage builders.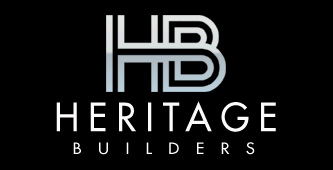 Heritage Builders, Hampton Bays NY • 631.801.6137 • info@heritagebuildersli.com